Deirdre Sage - vocals, Gregg Dolan - vocals/guitar, Darren Dunn - bass, Joe Hansen - guitar
In case no one drunkenly slobbered on that coveted area below your nose and above your chin at the stroke of Midnight, we got you covered. Welcome your newest snogging partners: Kissing Party. This Denver quintet (the article got it wrong) is the perfect band to ring in the New Year with wide-eyed hope and convenient memory loss of all your past mistakes and to give a last longing glance back on your "ones that got away" in 2007.
They just released their official debut album,
Rediscover Lovers
, in September, and it has been slowly brewing a healthy dose of audience appeal and critical nods (Denver Post, Westword
and
The Onion!). Check out their newest tunes on MySpace ("Get Happy" and "Jacey Finch") and this recent feature from the Denver Post. By the way: pay no attention to the perfectionist band leader Dolan—the record definitely has more than its fair share of soul...
Kissing Party on MySpace
[click pic for entire article]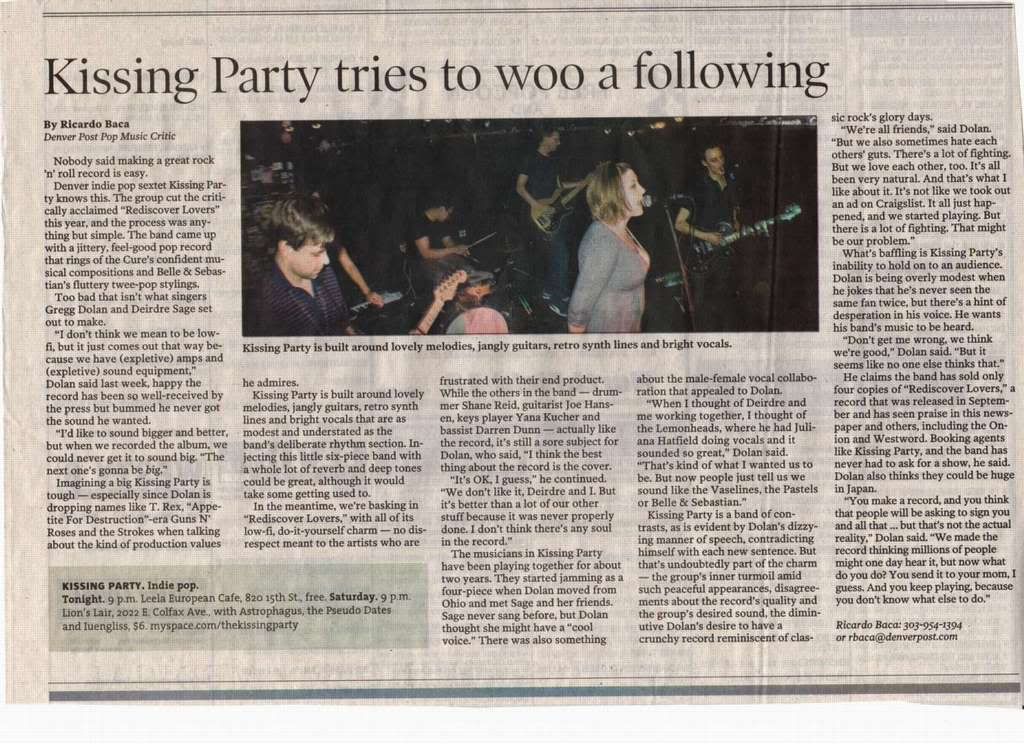 x,
LA Broad